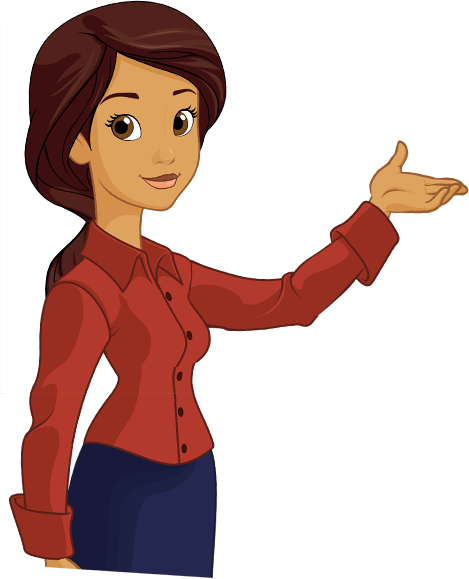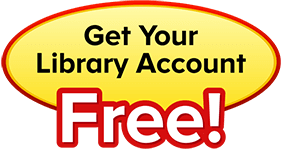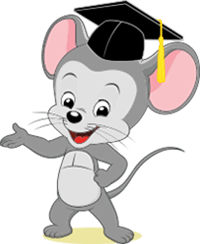 SPECIAL OFFER
Get Your First Month FREE!
Enter your email address to begin:

I want to make ABCmouse.com available
for multiple library branches.

FREE ABCmouse.com
iTunes Apps!
Tap any icon below to download our apps:
Music Video App



This FREE app comes with three videos pre-loaded, for the letters
A
,
B
, and
C
! Children can earn "tickets" to acquire the remaining 23 videos at no cost just by listening to and watching the videos they already have, or parents can use the in-app purchase feature to buy any or all of the remaining videos.

Search and Explore Series


Search and Explore Series

Zoo Series

Interactive Zoo Series

Aesop's Fables Series


The Tortoise
and the Hare
The Boy Who
Cried Wolf

Beginning Reader Series

Ham with Jam

The Hen
in the Pen

Dan and Jan

Big Bug
and Little Bug

Big Pig
and Little Pig

To Run is Fun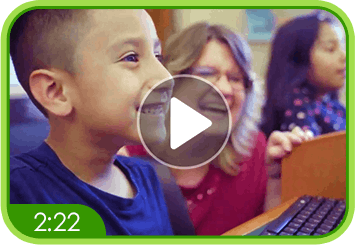 Parents and Librarians Talk About ABCmouse.com
"
My daughter has such a great time on this site!
Thank you for creating such an engaging, educational, and inventive website; it is very comforting to know that there is one corner of the Internet that I can be confident will provide my girl with a positive and enjoyable experience."
—Mother of a 5-year-old girl
Award-Winning Curriculum!

Mom's Choice
GOLD Award

Teachers'
Choice Award

Parents' Choice
GOLD Award
Step-by-Step Learning Path
Ten Levels. Over 850 Lessons. More than 10,000 Individual Learning Activities.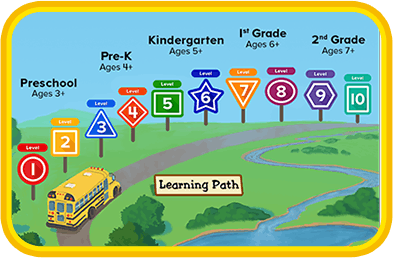 Ten Academic Levels
The Step-by-Step Learning Path presents the full
ABCmouse.com curriculum in a carefully designed
program of more than
850 lessons
in
ten levels.
As children complete each lesson, they are
guided to the next one and are motivated to
continue learning by ABCmouse.com's Tickets
and Rewards System.

More Than 850 Lessons
Many Ways to Learn
The lessons of the Step-by-Step Learning Path
consist of books, puzzles, games, songs, art
activities, and/or printables that relate to a specific
topic. Each lesson offers children several different
ways to learn, in accordance with the
recommendations of early childhood experts.


"We love this! It is nice to know that when the kids are on ABCmouse, they are getting the most out of the fun they are having...and we LOVE the ticket system as well. They are always so excited to see what they can get next after spending some time in the Classroom."
—Mother of a 3-year-old girl and 5- and 6-year-old boys
Rainforest Environment on the
Step-by-Step Learning Path
Curriculum Subjects

Reading
ABCmouse.com's reading curriculum helps
children to quickly learn the letters of the
alphabet and their sounds, as well as learn to
instantly recognize the sight words that are
most important for beginning readers.
Children will learn to love to read with our
hundreds of fables, fairy tales, nonfiction
books, and more.


Reading Overview Video

1:38
The Reading Curriculum Includes:
Uppercase and lowercase letter recognition

Phonics

Recognizing Sounds

Rhyming words and word families


"My 4-year-old daughter really enjoys this site, and even
though she's only been on it for a few weeks, we've
already noticed small improvements with her attention
span and her comprehension skills. Her reading skills
are also improving. I almost can't wait for preschool to
start to see what her teacher thinks!"
—Mother of a 4-year-old girl

Math
ABCmouse.com teaches numbers,
shapes, patterns, and measurements.
The site's games and creative activities
make math fun while giving young
learners the practice they need to build a
strong foundation for success.


Math Overview Video

1:20
The Math Curriculum Includes:
Recognizing and counting numbers 1-100

"More than" and "Less than"

Identifying as well as drawing simple shapes and simple patterns

The meaning of addition and subtraction


"My child absolutely loves everything about this site, and
I see improvement in her counting and color
association already. I think this site is fantastic."
—Father of a 3-year-old girl

World Around Us
Beginning Science and Social Studies
ABCmouse.com's World Around Us
curriculum helps children understand the
things they see and experience every
day. This is usually taught as part of
social studies, science, and health.


World Around Us Overview Video

1:21
The World Around Us
Curriculum Includes:
The body and health

Sports

Plants and Animals

Weather and the seasons

The Earth, moon, sun, and stars


"My 6-year-old has been asking for this site non-stop. She LOVES it! The parts about the different animals and the "World Around Us" are her current favorites. She has actually been using it to interact with her 3-year-old sister and trying to teach her things."
—Mother of 3- and 6-year-old girls

Art and Colors
ABCmouse.com's unique drawing and
painting program gives children of all ages
the opportunity to use lines, shapes, and
colors to create original works of art. Games,
books, paint-by-number activities, and
puzzles teach children to name and use a
variety of colors.


Arts and Colors Overview Video

0:58
The Art and Colors
Curriculum Includes:
Primary and secondary colors

Shades of colors

Paint-by-number activities

Number and letter dot-to-dots


"My son had the biggest smile on his face this morning while running to Mommy's computer and pointing at it to play. I knew right away what he wanted. When we started coloring and listening to the ABCmouse.com songs, he was the happiest I've seen in a while. Thanks!"
—Yvonne, mother of a 2-year-old boy

Music and Songs
ABCmouse.com's Music and Songs curriculum is designed to teach children to appreciate and enjoy music. The wide variety of songs on the site allows your child to experience the building blocks of music (melody, harmony, rhythm, and lyrics) as well as several different styles of music.


Music and Songs Overview Video

1:42
The Music and Songs
Curriculum Includes:
Instrument names and sounds

26 original A to Z alphabet songs

Children's classics

Counting and number songs

Song styles: folk, pop, jazz, and more


"My daughter intently watches and boogies along with
the music. It's great!"
—Amanda, mother of a 3-year-old girl
ABCmouse.com Activities


Art
Learning Through Art
With many different types of art activities—including coloring pages, dot-to-dots, paint-by-numbers, traceables, and printables—ABCmouse.com helps children learn reading, math, and other subjects while they are expressing themselves artistically.



Coloring Options Video

1:01


Songs
Learning Through Songs
ABCmouse.com's music collection features original songs about every letter of the alphabet as well as newly produced and recorded children's classics. The variety of music on the site not only serves to reinforce the other curriculum subjects but also to introduce children to a range of musical styles and themes.






Music Overview Video

1:42


Games
Learning Through Games
ABCmouse.com includes hundreds of games and interactive learning activities, each designed to be fun and educational at the same time. Children can play games to learn the alphabet, to learn new words, to learn about numbers and shapes, and even to learn about the planets! Since all of the games on the site include voiced instructions, they are easy for young children to learn and play.



Games Overview Video

1:01


Books
Learning Through Books
The hundreds of traditional and original stories and nonfiction books in ABCmouse.com's library will open doors to worlds of knowledge, adventure, and fun for children. Every concept of the ABCmouse.com curriculum—whether it is the sound of a letter, the sequence of counting 1–5, or the seasons of the year—is explained in child-friendly language in one of our library books.



Books Overview Video

1:21


Puzzles
Learning Through Puzzles
ABCmouse.com's curriculum includes hundreds of jigsaw and cutout puzzles that help children learn and remember important ideas and skills in reading, math, science, art, social studies, and music. There are puzzles for every letter of the alphabet, sight words, stories, the numbers 1 through 20, shapes, zoo and farm animals, and many, many other topics.



Puzzles Overview Video

1:02


Printables
Learning Through Printables
ABCmouse.com has printables for every subject: reading, writing, math, colors, art, music, beginning science, social studies, and more.

Encourage your child to continue their learning offline with printable activities, such as letter and number tracing, coloring, dot-to-dot pictures, paint-by-number drawings, mazes, and pattern recognition activities.



Printables Overview Video

1:04
Some Additional ABCmouse.com Features

Tickets and Rewards System
ABCmouse.com encourages children to complete learning activities, and try out new ones, by rewarding them with tickets. Tickets can be used to "purchase" virtual items on the site, such as new fish for the classroom fish tank or avatar accessories. The Tickets and Rewards System makes learning a game, and at the same time teaches important math skills as children keep track of tickets earned and spent.

Customizable Avatar
The avatar is a character that children can choose to represent themselves while on ABCmouse.com. There's a broad choice of avatar features and clothing, and other avatar-related items that can be purchased with tickets.

Interactive Zoo
The ABCmouse.com zoo allows children to interact with realistic zoo animals, including elephants, lions, monkeys, zebras, penguins, and more! Learn facts about each animal and read books, play games, and do puzzles and art activities for each one!

Interactive Farm
ABCmouse.com's interactive farm features horses, chickens, cows, and more! Watch beautiful animations of our farm animals, learn fun and interesting facts about each one, and do farm-related activities!

Aquarium
Children can choose exotic tropical fish and other items to put in the Classroom Aquarium and learn lots of interesting fish facts at the same time.

New Content
With frequent updates of new books, games, puzzles, songs, and art activities, children will have an endless supply of educational activities to keep them entertained while learning!
Curriculum Advisors

Kimberly Oliver Burnim
Kindergarten and First Grade Teacher
National Teacher of the Year, 2006
"The comprehensive and engaging curriculum at ABCmouse.com helps parents and educators achieve important objectives of language development and literacy for young children, while also providing a wealth of enrichment activities."

Dr. Rebecca Palacios
Pre-K Teacher for more than 25 years
Founding Director of the National Board for
Professional Teaching Standards
"Parents want to help their young children learn, but may not know where to turn for the right educational resources. If I could recommend only one online resource to parents of young children, it would be ABCmouse.com, without a doubt."
SPECIAL OFFER
Get Your First Month FREE!
Enter your email address to begin:

I want to make ABCmouse.com available
for multiple library branches.

Subscription Pricing

OR

Designed by experts
in early childhood education, the ABCmouse.com curriculum encompasses reading, math, science, social studies, art, and music. ABCmouse.com is proud to have the following advisors on its Curriculum Board:
Kimberly Oliver Burnim
Ms. Burnim, a kindergarten and first grade teacher for more than a decade, has been acknowledged for her hands–on commitment to teaching excellence as the United States National Teacher of the Year for 2006, and by being named as one of 2011's "28 Most Influential Black Women" by
Essence
magazine. She brings to ABCmouse.com a deep and forward–thinking understanding of the role that technology should play in early childhood education. In addition to strategic curriculum planning, Ms. Burnim collaborates in the design of site content and activities that are developmentally appropriate, that incorporate effective teaching strategies, and that help build a strong foundation of essential concepts and skills important for early childhood learners.
Dr. John Bollard
Dr. Bollard is a professional lexicographer with more than 25 years of experience. In addition to ten years as an editor at Merriam Webster's, Dr. Bollard has served as Senior Editor of
Cambridge Dictionary of American English
(2007); Editor of
The Scholastic Student Thesaurus
(2002) and
Children's Thesaurus
(1998); Contributing Editor of
The New Oxford American Dictionary
(2001); and Consulting Editor for
Webster's New World Thesaurus
(1996). Dr. Bollard has been of great assistance in the preparation of ABCmouse.com's glossary.
Stephen M. Tomecek
Mr. Tomecek is the Executive Director and founder of Science Plus, Inc. Mr. Tomecek began his professional career as a geologist specializing in geomorphology and soils. He served as the Associate Director for the Science Museum of Long Island and as the Science Program Supervisor for the New York Hall of Science. He has also served as a writer and science consultant for the National Geographic Society, Scholastic, Inc., and Chelsea House. In the past, Mr. Tomecek has written and has helped to develop websites for Discovery Communications, the Johns Hopkins School of Public Health, Los Alamos Labs, and the Jason Academy.
For eight years, Mr. Tomecek was the on–air host for the New York Kids show on WNYC radio in New York City and was the writer and star of Dr. Dad's Ph–3, an Emmy Award-winning television series produced by Louisiana Public Broadcasting. Mr. Tomecek's television credits also include serving as the Science Educational Consultant for
3–2–1 Classroom Contact
produced by Children's Television Workshop and as a curriculum specialist for both
Newton's Apple
and
Scholastic's Magic School Bus
.
Mr. Tomecek has written over 45 nonfiction books for both teachers and children. His very first book,
Bouncing & Bending Light
, won the 1996 American Institute of Physics science writing award, and he has written 6 books for the highly acclaimed Jump Into Science series published by National Geographic.
Dr. Rebecca Palacios
With over two decades of experience in early childhood education, as well as a Ph.D. in curriculum development, Dr. Palacios is a pioneer in the field of dual language learning; and she is co–founder and past vice chairperson of the National Board for Professional Teaching Standards (NBPTS), an organization that has certified more than 92,000 teachers in the United States during the past 20 years. Dr. Palacios is engaged in strategic curriculum planning for ABCmouse.com and in the design of age–appropriate site content and activities that effectively teach essential concepts and skills to young children. In addition, she is involved in the development of site content that supports English language learning.
Dr. Palacios is a nationwide professional development presenter and has served on committees for the National Science Foundation, the Education Development Center in Boston, and Scholastic, Inc.; and she has written various articles on teacher professional development, early childhood education and dual language programs. She has also presented internationally in Russia, China, Egypt, and South Africa. She frequently blogs on early childhood education issues for
Huffington Post Parents
as Senior Curriculum Advisor for ABCmouse.com.
Phyllis Baecker
Ms. Baecker has more than two decades of experience with several leading children's educational publishers, including Scholastic, Inc. Throughout her career, Ms. Baecker has managed, edited, rewritten, and provided production services for numerous individual children's books and series as well as parent's and teacher's guides, including the My First Steps to Reading series, Dr. Seuss and His Friends parent guides, Disney's Wonderful World of Reading books, and the Clifford book series. Ms. Baecker's expertise in children's publishing helps ensure that our online books represent the best practices of editorial conventions for young readers.
Kevin O'Donnell
Mr. O'Donnell brings years of experience in the field of children's entertainment, including educational entertainment, to his role as a senior creative consultant to ABCmouse.com. Mr. O'Donnell was a leading creator of the award–winning PBS television series,
Liberty's Kids
, voiced by well–known personalities, such as Warren Buffet, Walter Cronkite, Billy Crystal, Michael Douglas, Maria Shriver, Annette Bening, and Liam Neeson. He has also creatively contributed to such classic children's shows as
Madeline
,
Dennis the Menace
,
Strawberry Shortcake
, and
Where in the World Is Carmen San Diego
.
Dave Hendry
Overseeing the coordination of our curriculum advisors and consultants is Dave Hendry, two–time winner of the George Foster Peabody Award for educational documentary production and winner of The Educational Press Association's highest award for curriculum design. Mr. Hendry has served as Principal Investigator in two national U.S. Department of Education Professional Development projects and has directed/coordinated curriculum development activities for four National Science Foundation projects.
Enter your email address to begin:

I want to make ABCmouse.com available
for multiple library branches.