Thank You for Watching Our Video!

Get Your First Month


Enter your email address to begin:
I agree to receive emails from ABCmouse.com
Thank You for Watching Our Video!

The Pre-K Curriculum Includes These Topics:
Reading:

Letters A to Z, Uppercase and Lowercase

Math:

Numbers 1–20, Circles, Squares, Triangles, Rectangles, Diamonds, and Stars

World Around Us:

Weather, Plants, and Sports

Art & Colors:

Red, Yellow, Blue, Orange, Green, Purple, White, Black, and Brown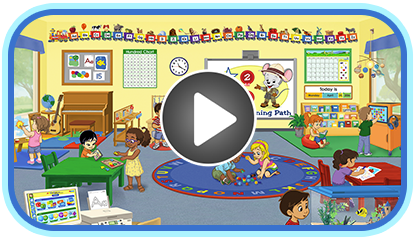 "My son really enjoys this
and would play all day long if I would let him! Great learning tool for kids!"
—Mother of a 5–year–old boy
ABCmouse.com

Early Learning Academy's
pre-kindergarten (pre-k) curriculum is designed to help you ensure that your child is very well prepared for kindergarten, whether he or she is currently enrolled in a preschool or pre-k program, or learning at home. Our pre-k curriculum offers more than 1,000 exciting and engaging learning activities in the four core curriculum areas of Reading, Math, World Around Us (beginning science and social studies), as well as Art & Colors.

All of my kids
love this!!!...
Never have I
found anything
like this!!
—Mother of
—
4- and 5-year-old girls
—
and a 7-year-old boy




Award Winning Curriculum!

SPECIAL OFFER
Get Your First Month FREE!
Parents, enter your email address to begin:
I agree to receive emails from ABCmouse.com

SUBSCRIPTION
PRICING

















ABCmouse.com's
pre-k curriculum features many online children's games that are designed to help your child learn the names of the letters of the alphabet, the numbers 1–10, shapes, and colors. The games curriculum provides several different games to offer multiple ways for children to learn the same curriculum topic, allowing for the repetition necessary for learning along with the variety needed to keep your child interested and engaged.






ABCmouse.com Online Kindergarten Children's Books: Fiction
ABCmouse.com Online Kindergarten Children's Books: Nonfiction
ABCmouse.com's comprehensive curriculum has been designed in close collaboration with nationally recognized early childhood education experts, ensuring that the content aligns with best practices of early education. And with no advertising and no links to other websites, ABCmouse.com provides a completely child-safe resource.
Families use ABCmouse.com to help young children to prepare for and be successful in preschool, pre-k, and kindergarten classes. Visit our homepage to learn how ABCmouse.com's Step-by-Step Learning Path makes it easy to help children enter school with confidence.
Teachers use ABCmouse.com to supplement their classroom curriculum with highly engaging and educational activities that can be done with the class as a whole (using a digital projector or interactive whiteboard), with children working on computers individually or in small learning groups, or in a computer-lab setting.
Tutors use ABCmouse.com to help them pinpoint and address the individual needs of children who have fallen behind or wish to get ahead. ABCmouse.com's Lesson Builder function is especially useful in tutoring applications, since it allows the tutor to select learning activities with specific educational objectives for learning and practice in between tutoring sessions.
Senior Curriculum Advisors
Kimberly Oliver Burnim
Kindergarten and First Grade Teacher
National Teacher of the Year, 2006

"The comprehensive and engaging curriculum at ABCmouse.com helps parents and educators achieve important objectives of language development and literacy for young children, while also providing a wealth of enrichment activities."
Dr. Rebecca Palacios
Pre-K Teacher for more than 25 years
Founding Director of the National Board for
Professional Teaching Standards

"Parents want to help their young children learn, but may not know where to turn for the right educational resources. If I could recommend only one online resource to parents of young children, it would be ABCmouse.com, without
a doubt."

"Like" us on Facebook

Follow us on Twitter

Follow us on Pinterest

Homepage





SPECIAL OFFER
Get Your First Month FREE!

I agree to receive emails from ABCmouse.com

SUBSCRIPTION
PRICING