Go to



Awards
The leading online educational website for children ages 2–6, ABCmouse.com has been the recipient of numerous awards from national organizations focused on parenting and learning, as well as from the media. Below is a selection of the accolades we've received to date.
We are also proud of the many thousands of positive comments we have received directly from teachers and parents who are using ABCmouse.com successfully to help their students and children learn and develop.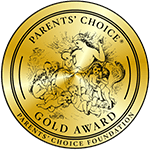 Parents' Choice Gold Award
Gold Seal in Website Category
The Parents' Choice Award is America's oldest nonprofit program to recognize high-quality media for children. Using distinguished panels—which include educators, scientists, librarians, and parents—the Parents' Choice Foundation identifies the best products for children of all ages, backgrounds and skills, and honors those products with its Parents' Choice Award. Only 20% of all entries receive any award. The ABCmouse.com website received the highest award possible for a new entry, earning a Gold Seal.
"This website took me by surprise. At first glance, ABCmouse.com appears to be a standard, cartoon-style educational website. Upon entering the site, however, the amount of educational materials, the organization of the classroom levels, the ease of navigation and available help features and sheer depth of activities available is almost overwhelming. This may be the first website that I have seen that is truly an online classroom, terrific for pre-school through kindergarten students."
—Jessica Hensley, Parents' Choice reviewer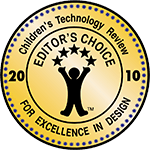 Editor's Choice Award
—
Children's Technology Review
For Excellence in Design
The goal of the Children's Technology Review is to "de-mystify" the latest technology products and services for parents and teachers through complete, objective, child-centered reviews. The review process is designed to measure five factors that generally apply to most children's interactive media experiences: ease of use, educational value, entertainment value, design features, and overall value.
In his review of ABCmouse.com Early Learning Academy, Editor Warren Buckleitner said, "After you play a few levels you quickly can see that teachers played a hand in all aspects of this service." Buckleitner also noted, "This type of service is complete enough to supplement an existing school curriculum or provide the backbone of a home-based curriculum." The ABCmouse.com website was awarded 4.5 stars out of a possible 5 stars along with the Editor's Choice Award.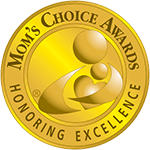 Mom's Choice Awards Gold
For ABCmouse.com website and Letter Songs A–Z CD
Parents and teachers rely on the Mom's Choice Awards® for their thorough evaluation of high-quality media, products and services created for children and families. A panel of judges, which includes education and media experts, parents, librarians, scientists, and medical and business professionals, rates products and services on production quality, design, educational value, entertainment value, appeal, cost and other elements. The ABCmouse.com Early Learning Academy website and The Letter Songs A–Z CD were each awarded a Gold Medal, the highest honor from the Mom's Choice Awards.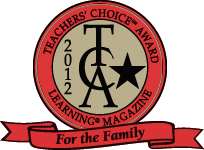 Teachers' Choice Award
—
Learning Magazine
For the ABCmouse.com Website in the Family Category
The Teachers' Choice Award, given by Learning Magazine, recognizes excellence in educational products designed for home use. The ABCmouse.com Early Learning Academy website was used and rated by both teachers and parents and was honored with the Teachers' Choice Award based on its educational value, motivation, interest level, ease of use, and safety.
"This product takes just about every aspect of Preschool and Kindergarten and puts it into an interactive website that a child can do on their own. My child loves to 'work' on the computer and learned very easily how to move the mouse, click and drag, and other computer skills. He will now enter Kindergarten already knowing these computer skills."
—Teachers' Choice Award panelist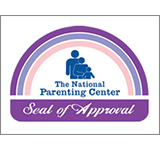 National Parenting Center
—
Seal of Approval Winner
For the ABCmouse.com Website
The mission of the National Parenting Center is to advise, support and guide parents with advice provided by world-renowned experts in child rearing and development. The National Parenting Center's Seal of Approval program was created in 1990 to identify the very best products and services for families. Seal of Approval award-winning products, such as ABCmouse.com, have been singled out for their high quality and desirability.
"Try to imagine pre-school on your computer and you will start to grasp the concept and superb execution of the ABCmouse website. There is a wealth of content from reading and math to begin with but then extends into art, science, music and more."
—National Parenting Center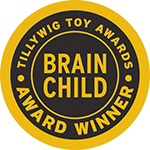 Tillywig Brain Child Award
For the ABCmouse.com Website and Letter Songs A–Z Music Video App
Tillywig's Brain Child Award honors engaging educational products that successfully blend learning with fun. During Tillywig's evaluation process, products are used by testers in an observed focus-group format. Awards are given to the best products based on these group-play tests.
"The depth and breadth of this online learning curriculum for ages 2–6 is truly stunning. The material is organized and presented in ways that are highly engaging and easily navigable. With over 3,000 learning activities in the form of books, games, puzzles, songs, animations, and art activities, you might fear being overwhelmed, but don't. The easy interface makes for smooth sailing while providing important educational basics in reading, math, science, social studies, art, and music. And parents set the level at which children learn—from preschool through kindergarten."
—Tillywig review of ABCmouse.com Early Learning Academy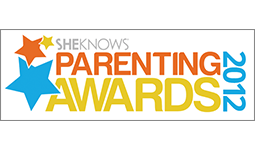 SheKnows Parenting Award
—
1

st

Place
For the Letter Songs A–Z CD
The SheKnows Parenting Awards recognizes the top products in the parenting industry. The goal of the awards is to offer parents all the information they need to make informed decisions about their kids. SheKnows editors review nominated products on the basis of quality, functionality, convenience and other factors. Winners are selected by online voting process open to the public and are announced on the SheKnows website.
"ABCmouse.com's 26 original letter songs were written to help children learn the names and sounds of letters. These songs also help kids develop vocabulary and familiarize them with music at an early age. Each song is produced and arranged in a different musical style so children are exposed to an array of musical genres, including folk, pop, R&B, big band, country, rock, tango, disco and more."
—SheKnows Parenting Awards review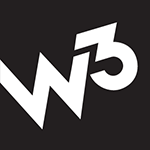 W³ Awards
—
Silver Award Winner
For the ABCmouse.com Website in the Children's Website and Education Categories
The W³ Awards honor the best of the Web. Winning entries for The W³ Awards are selected by the International Academy of the Visual Arts (IAVA), which honors creative excellence on the web. IAVA members include a wide variety of renowned visual arts, marketing and media professionals. Websites, such as ABCmouse.com, are judged on their creativity, usability, navigation, functionality, visual design, and ease of use.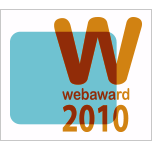 WebAward
Education Standard of Excellence and the Family Standard of Excellence
Web Marketing Association's WebAward Competition has been honoring the very best in website development since 1997. Each year, an international, expert panel of WebAward judges review websites in 96 industries. Sites are rated for design, interactivity, technology, content, innovation, copywriting and ease of use for their target audience. The best-reviewed websites are recognized with a WebAward. ABCmouse.com received awards in in the Education and Family categories.