What Does Kindergarten Readiness Mean?
Patricia Lozano,

MA Educational Consultant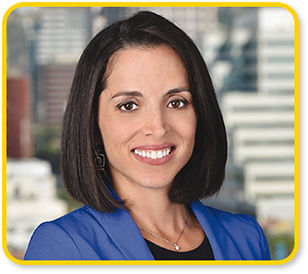 With increasing recognition of the importance of early education, more and more parents want to know if their child will be truly prepared for kindergarten. Early education experts refer to this as
Kindergarten Readiness
, and it's important to know that Kindergarten Readiness is not only about academic knowledge (for example, knowing the ABCs and 123s), but also includes other important areas of learning and development, such as basic physical skills and social-emotional development.
Research shows that children who are well-prepared for kindergarten have a much better chance of learning the kindergarten skills they will need to be successful in first grade. This has a domino effect—success in first grade leads to success in second grade, and so on.
When their children are in preschool or pre-k classes prior to kindergarten, parents are advised to talk to their child's teacher to find out if their child is being evaluated for kindergarten readiness, and to ask about results and recommendations. And there are also ways to provide experiences that help prepare children for kindergarten ranging from high-quality educational products such as
ABCmouse.com
to simple at-home activities such as these:
Talk to your child. Your words stimulate their language development
Read aloud and ask your child about the story as you are reading
Sing the alphabet song and any other songs your child likes
Provide opportunities to draw and scribble
Take a walk around the neighborhood and talk about signs, numbers, letters, etc.
Go to places where your child can practice activities like running, climbing and catching a ball
Visit the kindergarten classroom with your child before school begins
Organize a play date with other children in your kindergarten class before school begins
Teach your child about healthy and unhealthy foods, as well as about safety
When I am advising families as to how to make sure their children are ready for kindergarten, I always encourage them to use
ABCmouse.com
. It has thousands of learning activities that help children develop their language and thinking skills, and many other features that support the growth of self-confidence, curiosity, and self-reliance. And just as important, children find out how much fun learning can be.
Patricia Lozano has conducted extensive research and program evaluations of early care, education, and family programs with organizations such as UCLA's Center for Improving Childcare Quality, First 5 Los Angeles, and Preschool California, and is a recognized expert on assessment and evaluation of early childhood education programs.